Initial Exchange Offering Vs Initial Coin Offering Vs Initial Dex Offering ( Raising Funds )
Initial Exchange Offerings (IEO) and Initial Dex Offerings (IDO) are two different methods of raising funds in the cryptocurrency space, there are other fundraising methods, but these are big ones. Discover the Best IDO Launchpads for Upcoming Crypto Projects in 2023
An Initial Coin Offering (ICO) was the first method used to raise funds through cryptocurrency, but it was largely unregulated and resulted in many fraudulent activities. Since then, the industry has evolved, and new methods of fundraising have emerged, including the IEO and IDO.
Initial Exchange Offerings are a fundraising method in which a cryptocurrency exchange acts as a middleman between the project-raising funds and the investors. The exchange is responsible for conducting due diligence on the project, ensuring that it meets certain standards, and then hosting the token sale on its platform. Investors can then participate in the token sale using the exchange's native token or other accepted cryptocurrencies.
On the other hand, an Initial Dex Offering (IDO) is a fundraising method that takes place on a decentralized exchange (DEX). In an Initial Dex Offering, the project developers list their new token or new tokens on a DEX, and investors can participate in the sale by then trading other cryptocurrencies for the new token or new tokens. Unlike an IEO, there is no middleman involved in an Initial Dex Offering, and the process is entirely decentralized.
One of the main advantages of an Initial Dex Offering ( IDO) is that it provides greater access to a wider range of investors, as anyone with a cryptocurrency wallet can participate. This is in contrast to an IEO, which may require investors to go through a complicated and time-consuming KYC (Know Your Customer) process.
Overall, both IEOs and IDOs represent new ways of raising funds in the cryptocurrency space. While an IEO is more of a centralized exchange and involves a middleman, an IDO is decentralized and offers greater access to a wider range of investors.
---
So What Exactly Is An IDO Crypto?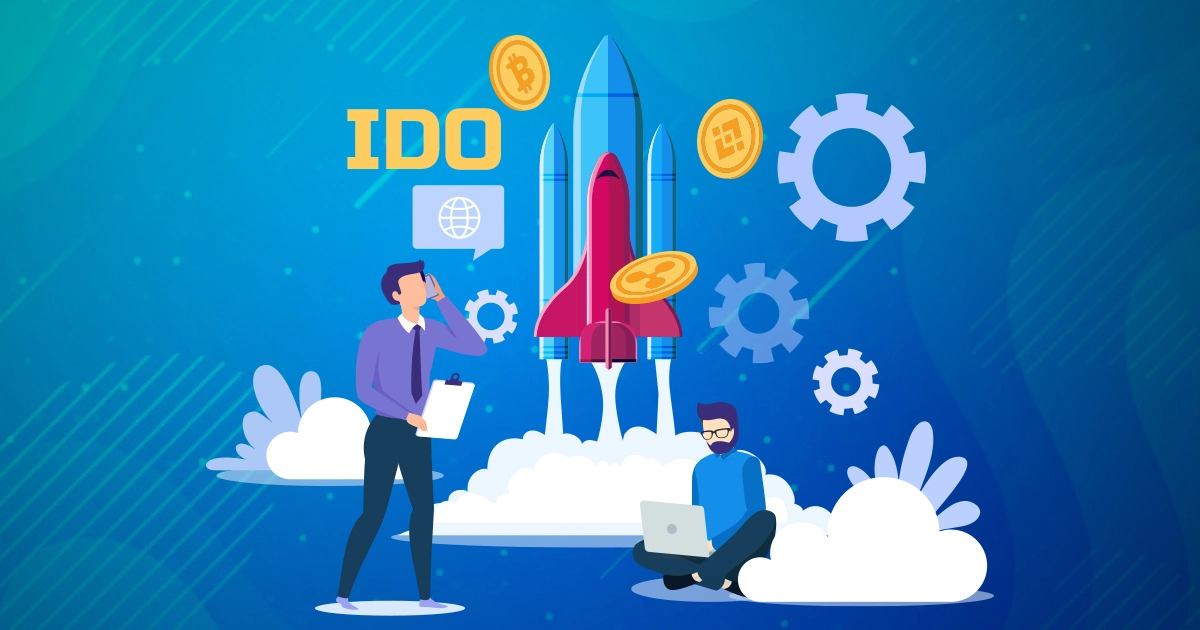 An Initial Dex Offering (IDO) is a type of cryptocurrency crowdfunding mechanism where a project launches its tokens on a decentralized exchange (DEX) instead of a centralized exchange.
The project team sets a fixed price for the tokens and investors can then purchase them using other cryptocurrencies such as Ethereum or Binance. The tokens are then listed on the DEX for trading.
---
Here Are 5 Pros And 5 Cons Of Initial Dex Offerings:

Pros:
Accessibility: IDOs allow anyone with an internet connection to participate in a cryptocurrency offering. This makes it easier for small investors to get involved in early-stage projects.
Decentralization: IDOs take place on decentralized exchanges, which means there is no central authority controlling the sale. This provides greater transparency and eliminates the risk of a central authority being compromised.
Fast And Cheap: IDOs can be conducted quickly and cheaply compared to a traditional Initial Coin Offering (ICO) or Initial Public Offerings (IPOs).
Liquidity: Once the tokens are listed on the DEX, they can be bought and sold by anyone, providing greater liquidity for investors.
Community involvement: IDOs often involve the community in the project's development and success, leading to a more engaged and loyal user base.
Cons:
High Risk: IDOs are high-risk investments and should only be considered by experienced investors who understand the risks involved.
Lack Of Regulation: As IDOs take place on decentralized exchanges, they are not subject to the same regulatory oversight as traditional
offerings, which can make them more vulnerable to fraud and scams.
Volatility: The price of IDO tokens can be highly volatile, and investors may experience significant losses if the value of the token drops after purchase.
Limited Information: As IDOs are often conducted for early-stage projects, there may be limited information available on the project's potential success or failure.
Limited Participation: IDOs often have a limited number of tokens available for purchase, which can lead to some investors being unable to participate.
In summary, Initial Dex Offerings have both advantages and disadvantages compared to traditional cryptocurrency offerings.
They offer greater accessibility, decentralization, speed, liquidity, and community involvement. However, they also come with a high level of risk, lack of regulation, volatility, limited information, and limited participation. Investors should carefully consider these factors before buying into an IDO.
With that being said, here are the 10 IDOs we're very excited for. There are many token offerings and many crypto projects in the following crypto IDOs. We encourage all potential investors to do their due diligence and look into the following new crypto projects before investing. We seek to educate potential investors, but you must still do your own research!
---
#1 – BSCPad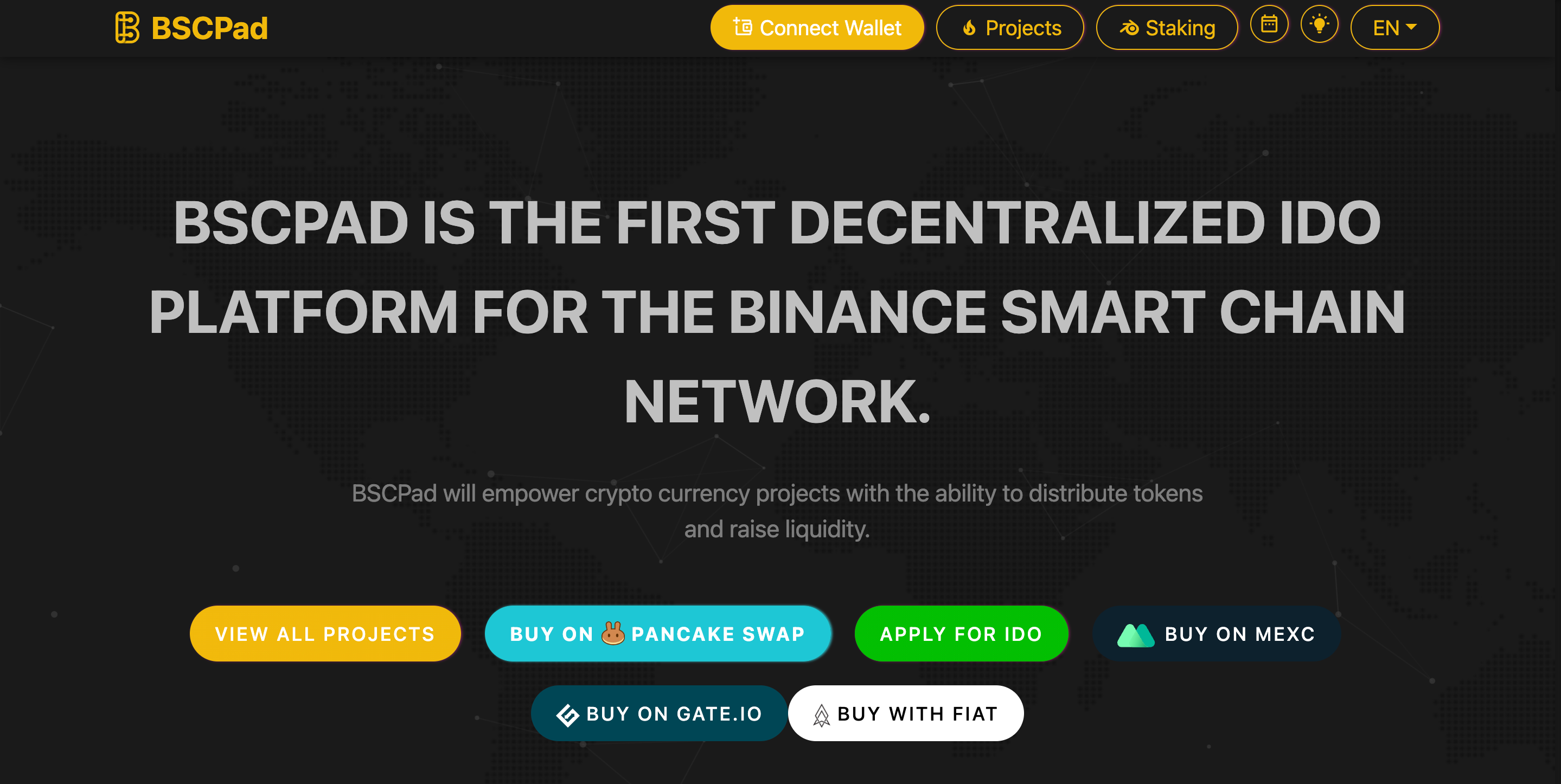 Binance's BSCPad is the first IDO crypto launchpad that allows NFT and crypto projects on the BNB Chain to raise funds without intermediaries.
Its decentralized exchange pools use a two-tiered token allocation system that ensures all active investors receive project tokens from a token sale. The IDO launchpad provides a fair mechanism for investors of all scales and resources to invest in projects, making it ideal for BNB Chain-based Web3 projects.
---
#2 – GameFi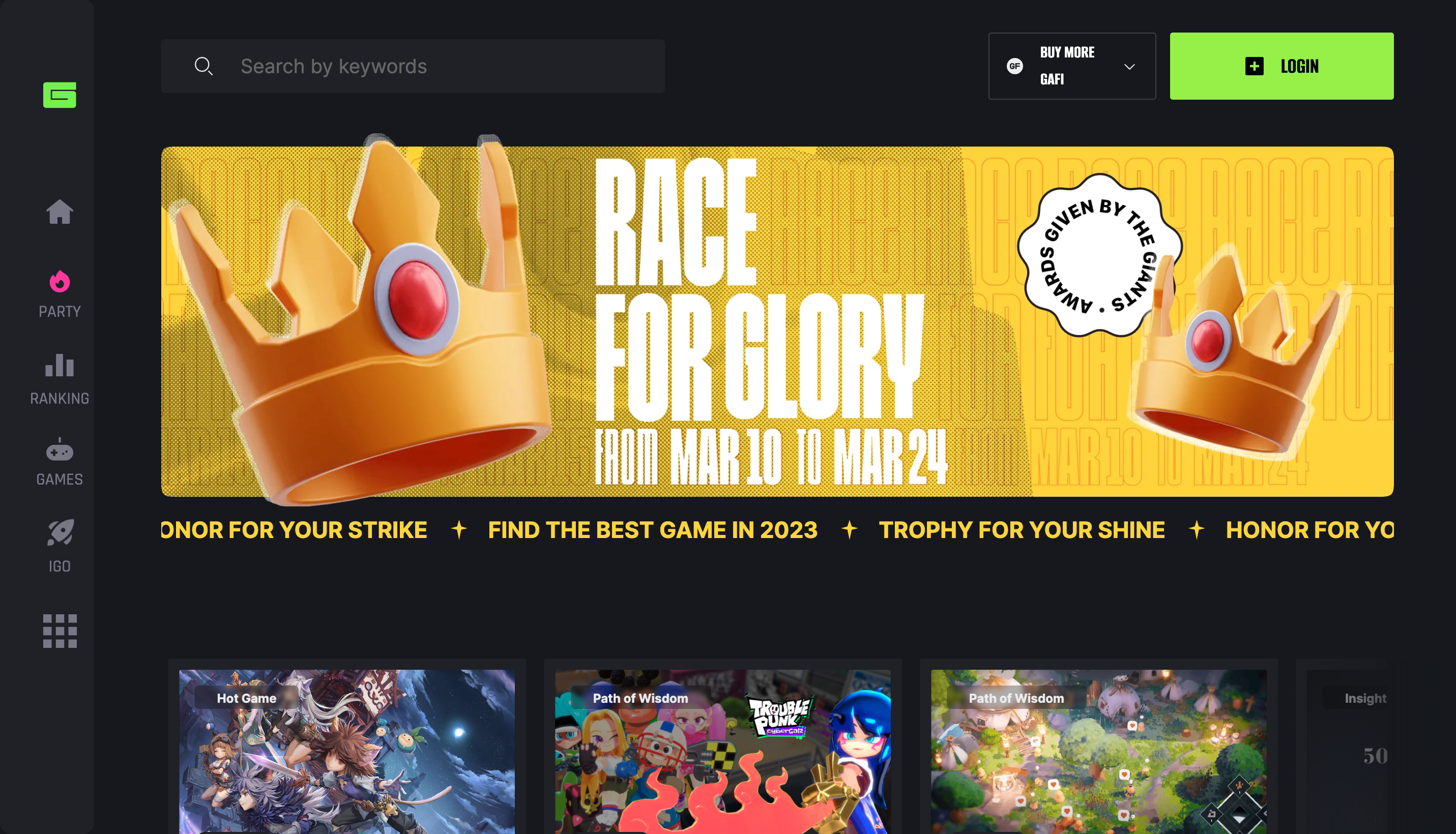 GameFi is a novel, new and unique IDO launchpad that enables Web3 gaming projects to raise funds through Initial Game Offerings (IGOs).
It is based on the Solana network, and provides faster transactions at low gas fees and energy consumption levels. GameFi also features an NFT marketplace, provisions for playing multiple P2E games, and a metaverse.
---
#3- TrustPad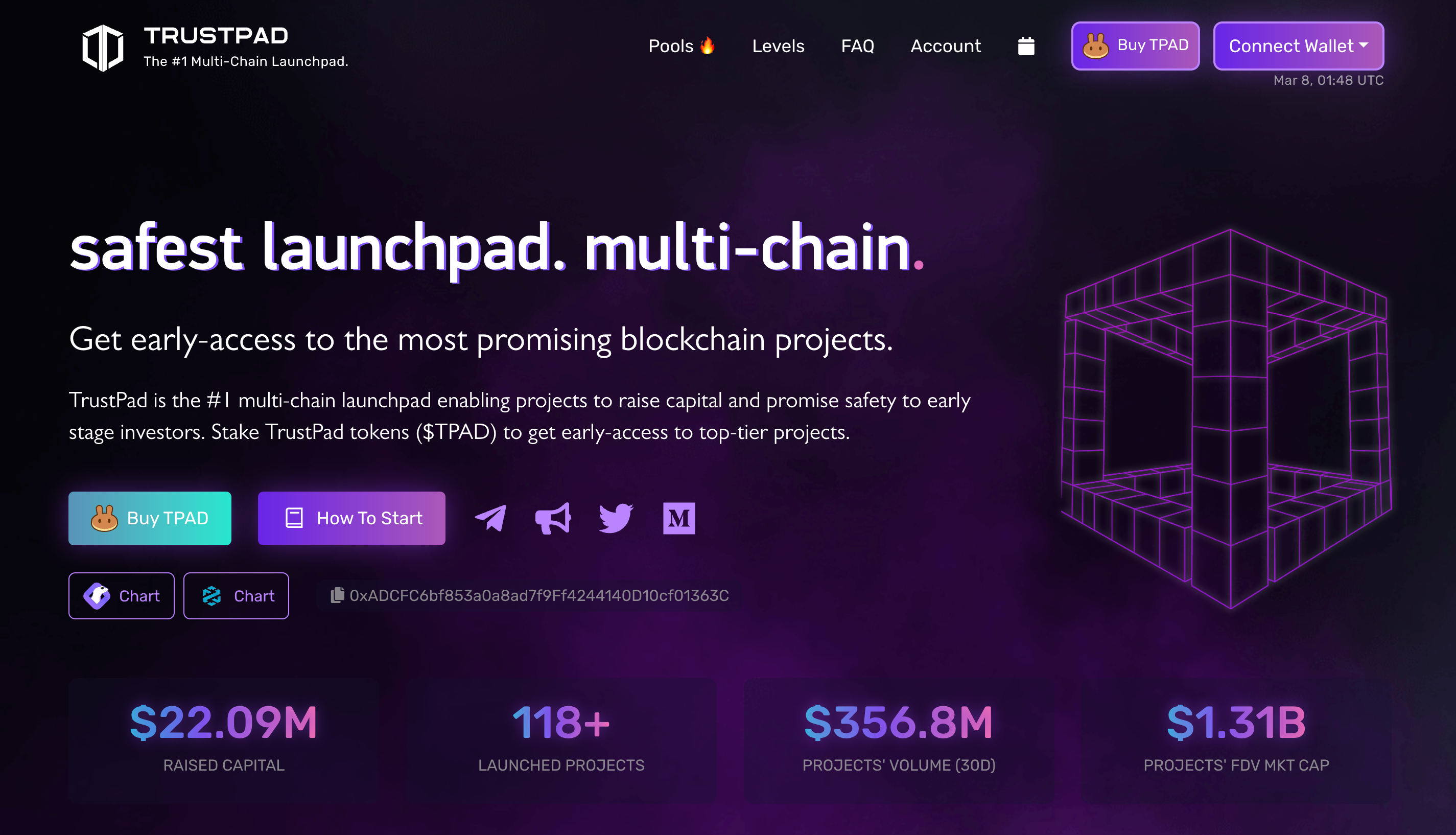 TrustPad is a well-known multi-chain IDO launchpad that works on the BNB Chain, Ethereum, and Solana networks. It supports MetaMask, Trust Wallet, and WalletConnect, and helps decentralized fundraising campaigns for big, mid, and small-scale Web3 companies.
TrustPad has already successfully aided various Web3 businesses in gathering capital through its decentralized mechanisms. The platform's users can learn about crypto investment from scratch and earn with time.
---
#4 – Seedify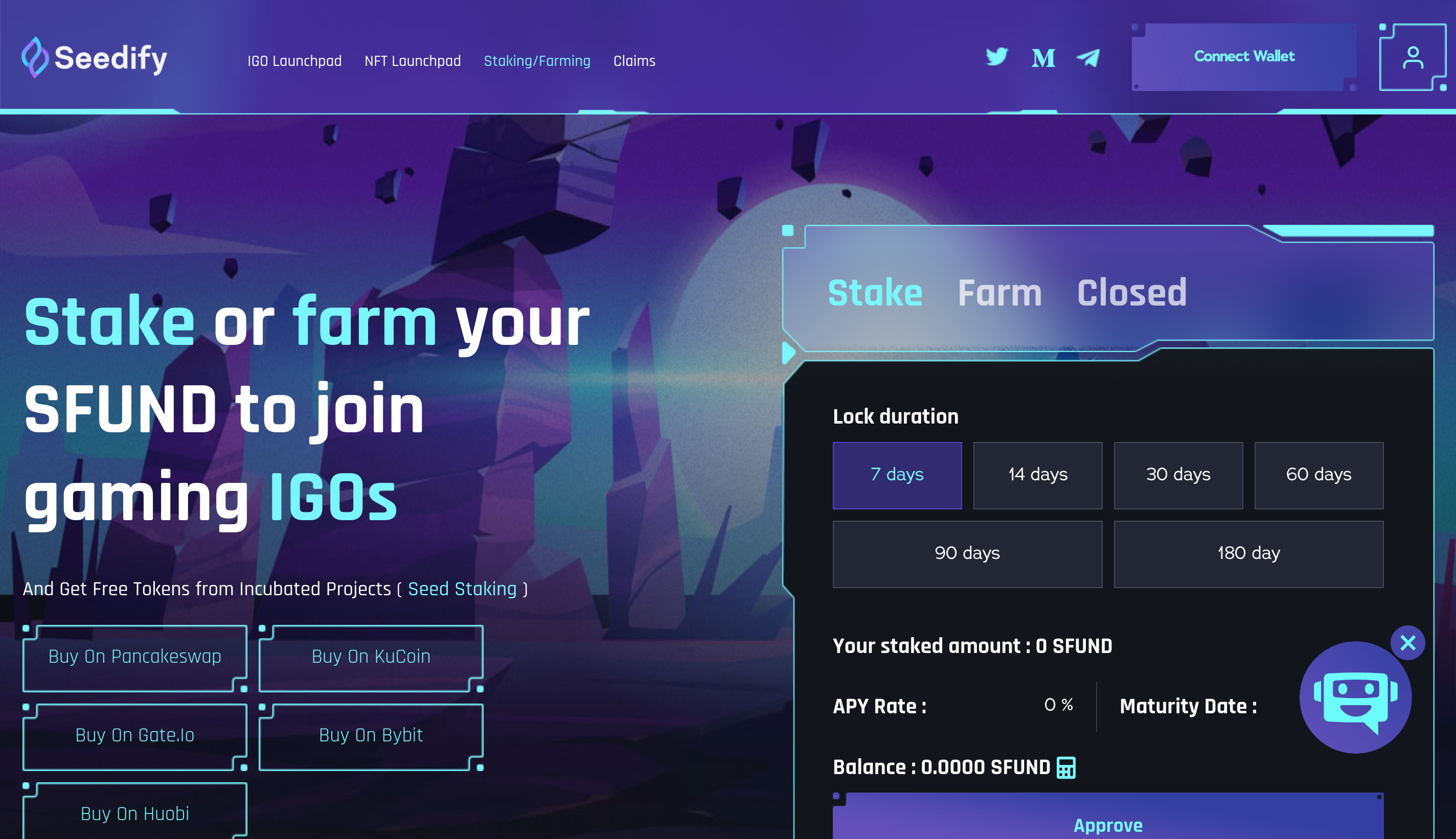 Seedify is a decentralized autonomous organization (DAO)-driven IDO launchpad platform that focuses on seed funding.
The platform's entire fundraising process is governed by a community elected by the members, emphasizing community involvement and feedback. Such a mechanism aligns with the decentralized society's principles, making Seedify an ideal option for experimental startups.
---
#5 – DAOMaker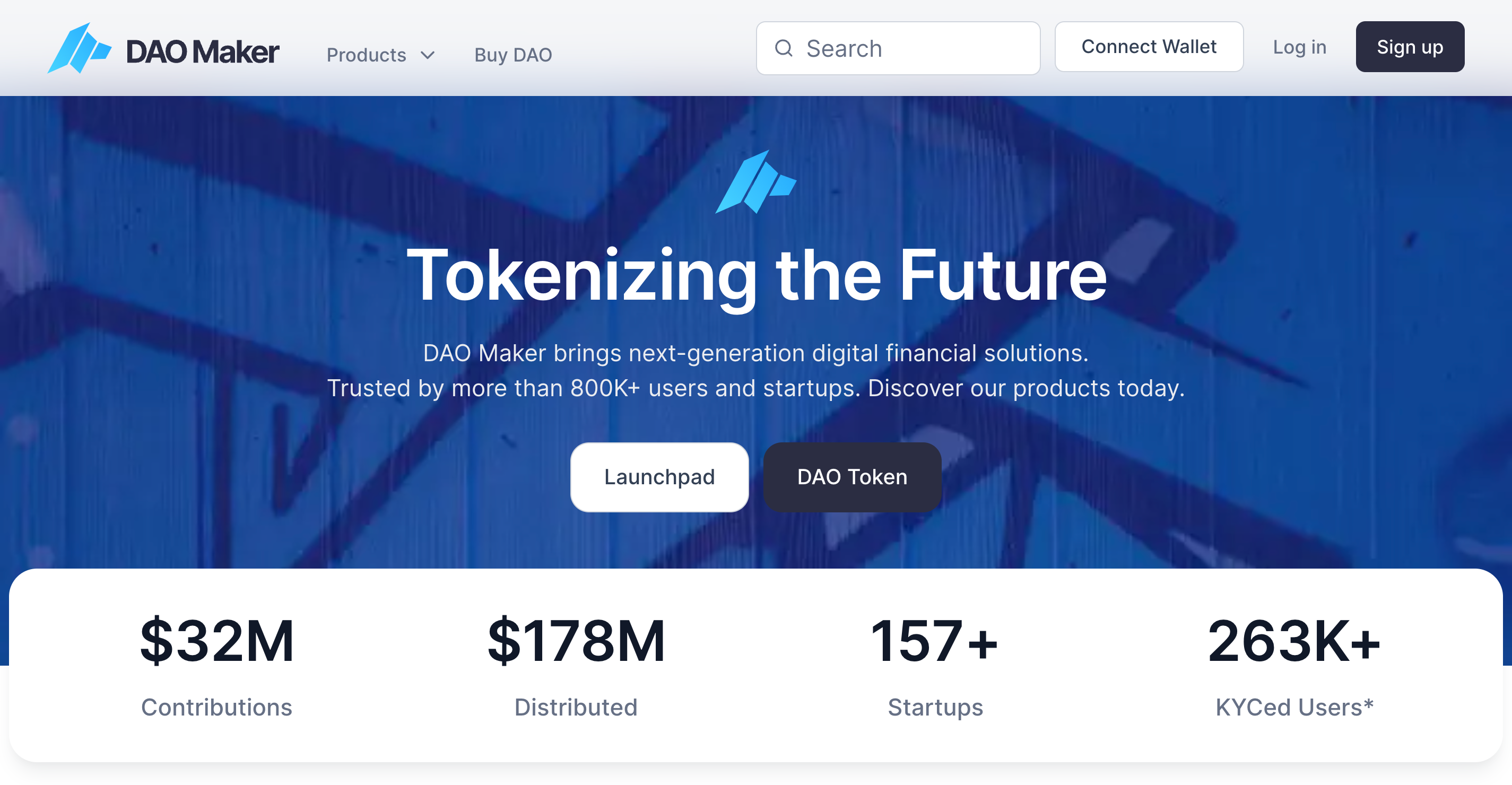 DAO Maker is a retail crypto investor-focused IDO launchpad that provides startups with growth technologies and low-turnout growth frameworks for safe fundraising.
The platform's mechanisms encourage small-scale investors to actively participate in venture capital, making it an excellent option for entrepreneurs seeking a broader community and fundraising. It also has features such as crypto staking and stablecoin vesting driven by a DAO community.
---
#6 – Firestarter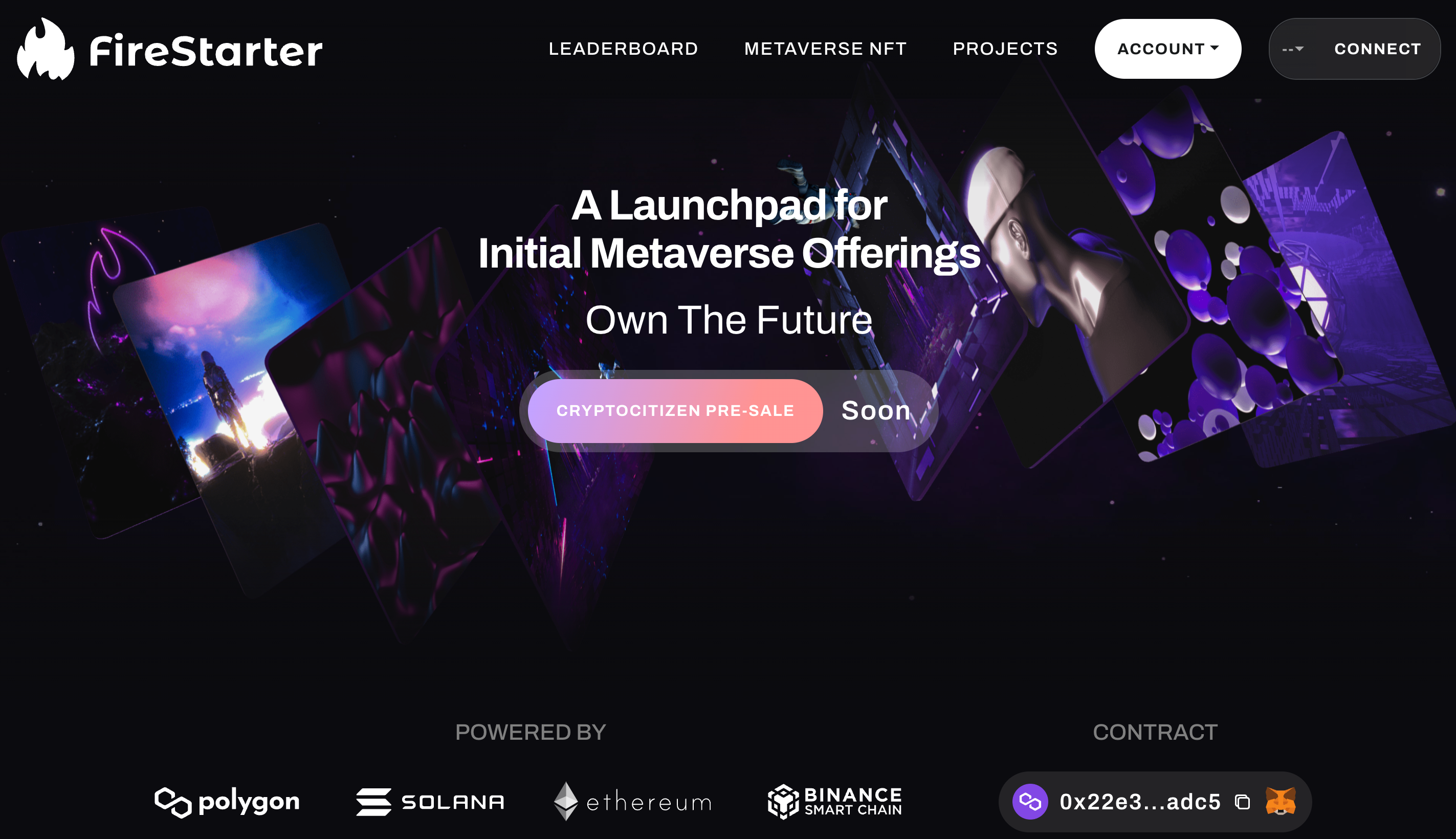 FireStarter is a popular IDO launchpad on the Polygon network that introduced Initial Metaverse Offerings (IMOs) based on the IDO model. The platform supports Web3 projects related to metaverses, decentralized finance, gaming, and social portals.
It aids new and unknown crypto projects in building their communities and raising funds quickly, thanks to its prominence in the Polygon ecosystem. Additionally, entrepreneurs find FireStarter an easy-to-work-with platform as it provides multiple marketing tools for startups.
---
#7 – RedKite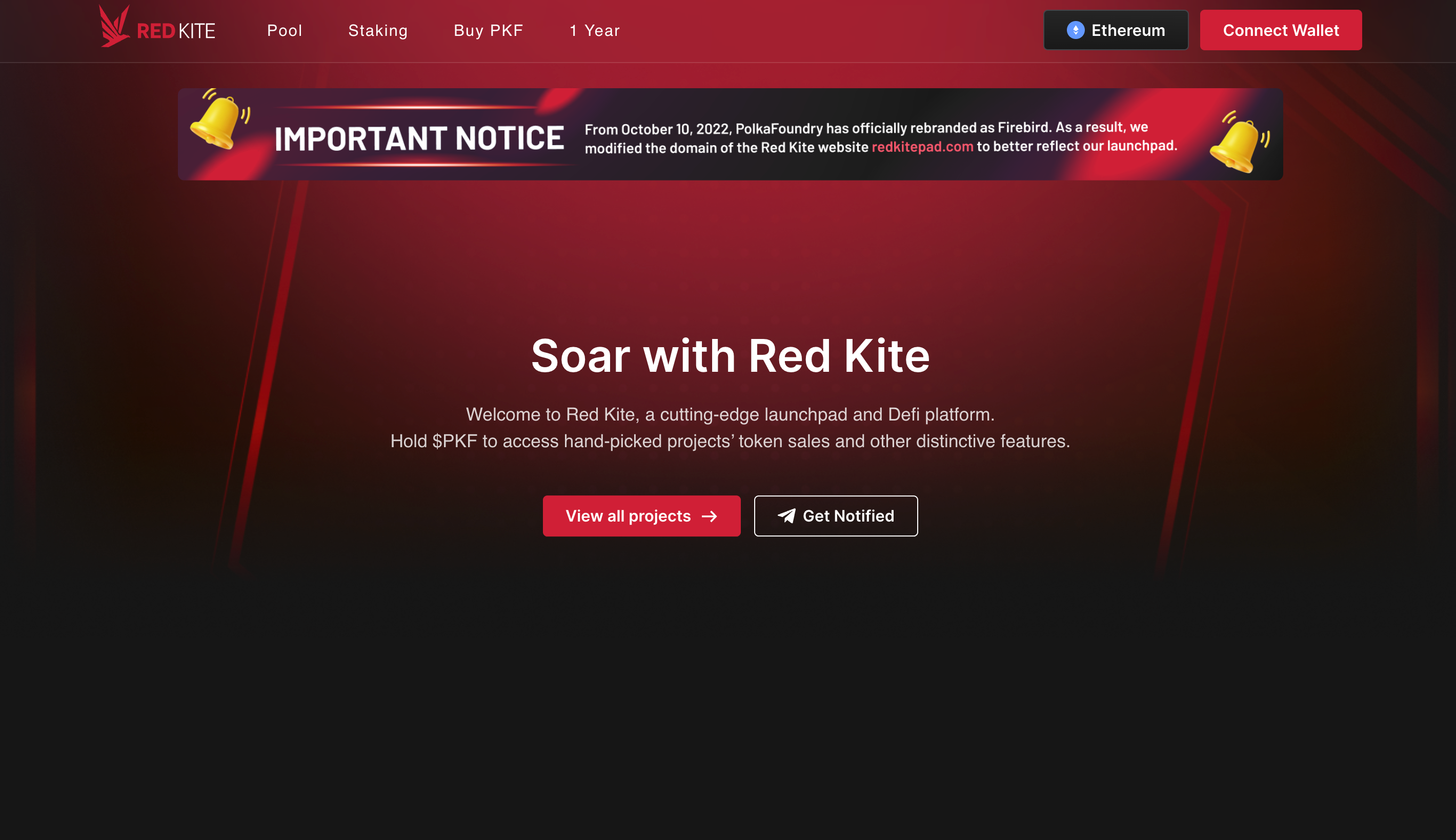 RedKite is an IDO launchpad platform that enables users from multiple blockchains to participate in fundraising events. The platform supports Ethereum, Polygon, BNB Chain, Solana, Terra, and Polkadot. It is making it a versatile option for startups looking to raise funds from a broader audience.
The platform also has a stringent vetting process in place to ensure. All projects are genuine, and tier systems are allocated based on user activity levels. Additionally, RedKite offers some unique features that increase user satisfaction, making it an attractive option for any Web3 startup.
---
#8 – Bounce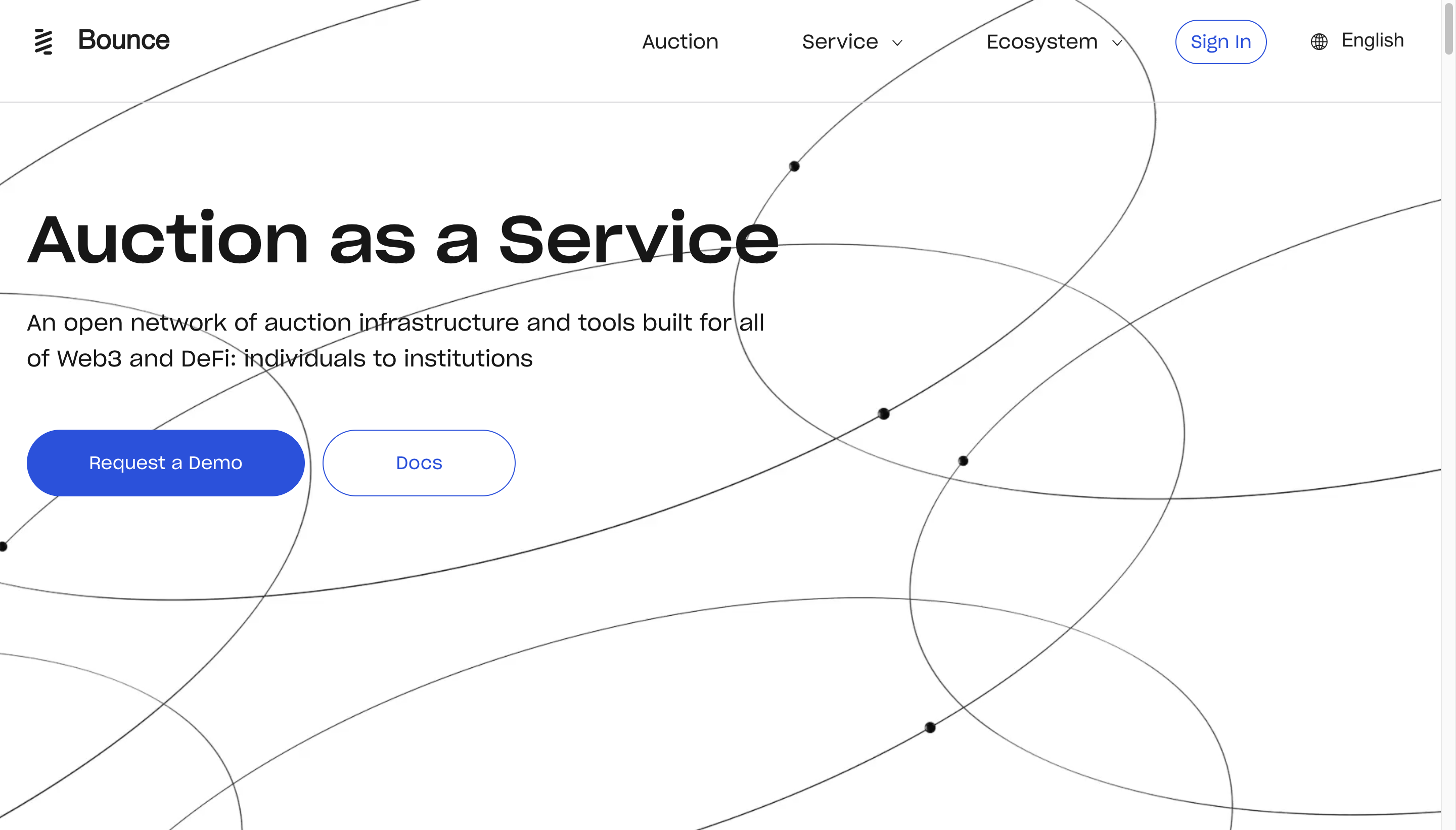 Bounce is a one-of-a-kind IDO launchpad platform that offers multiple utilities under one umbrella. The platform features an NFT marketplace, a DeFi protocol, and a DAO alongside its IDO launchpad.
Bounce's certified sale portal works similarly to an IDO protocol, allowing users to participate in whitelist sales and decentralized crypto auctions after a KYC process. The platform supports Ethereum and BNB Chain-based assets and offers support for multiple hot and cold wallets. Bounce can be an ideal option for niche-based startups.
---
#9 – Starpunk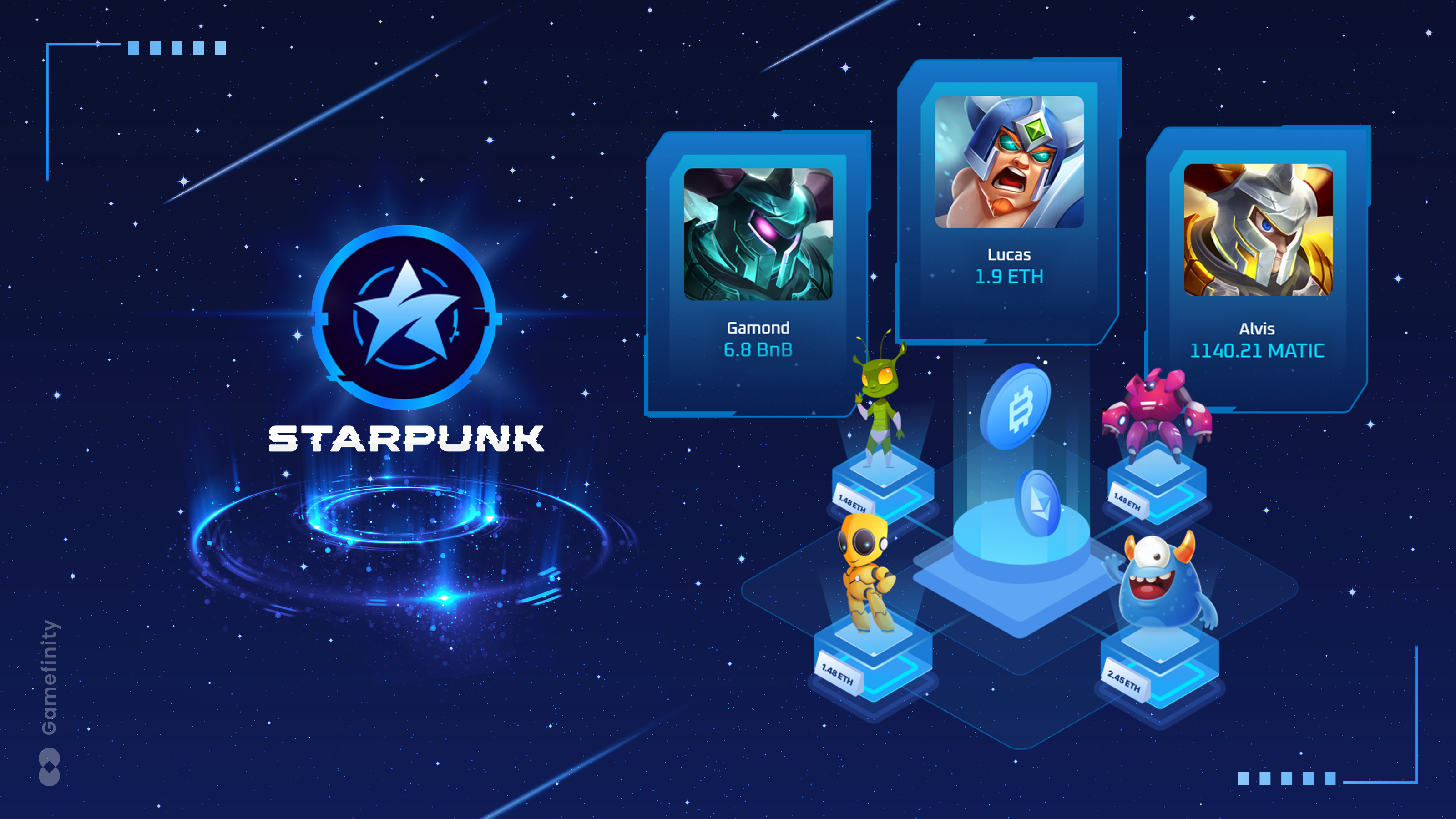 Starpunk is a Web3 gaming incubator that uses a DAO protocol to keep activity in check. Its investor community drives it, and there are no solo points of power within the platform.
Although the platform is still in its nascent stage. It has shown enough promise to become an IDO launchpad to watch out for in 2023. Starpunk could be the ideal location for gaming startups looking to raise funds.
---
#10 – PAID Network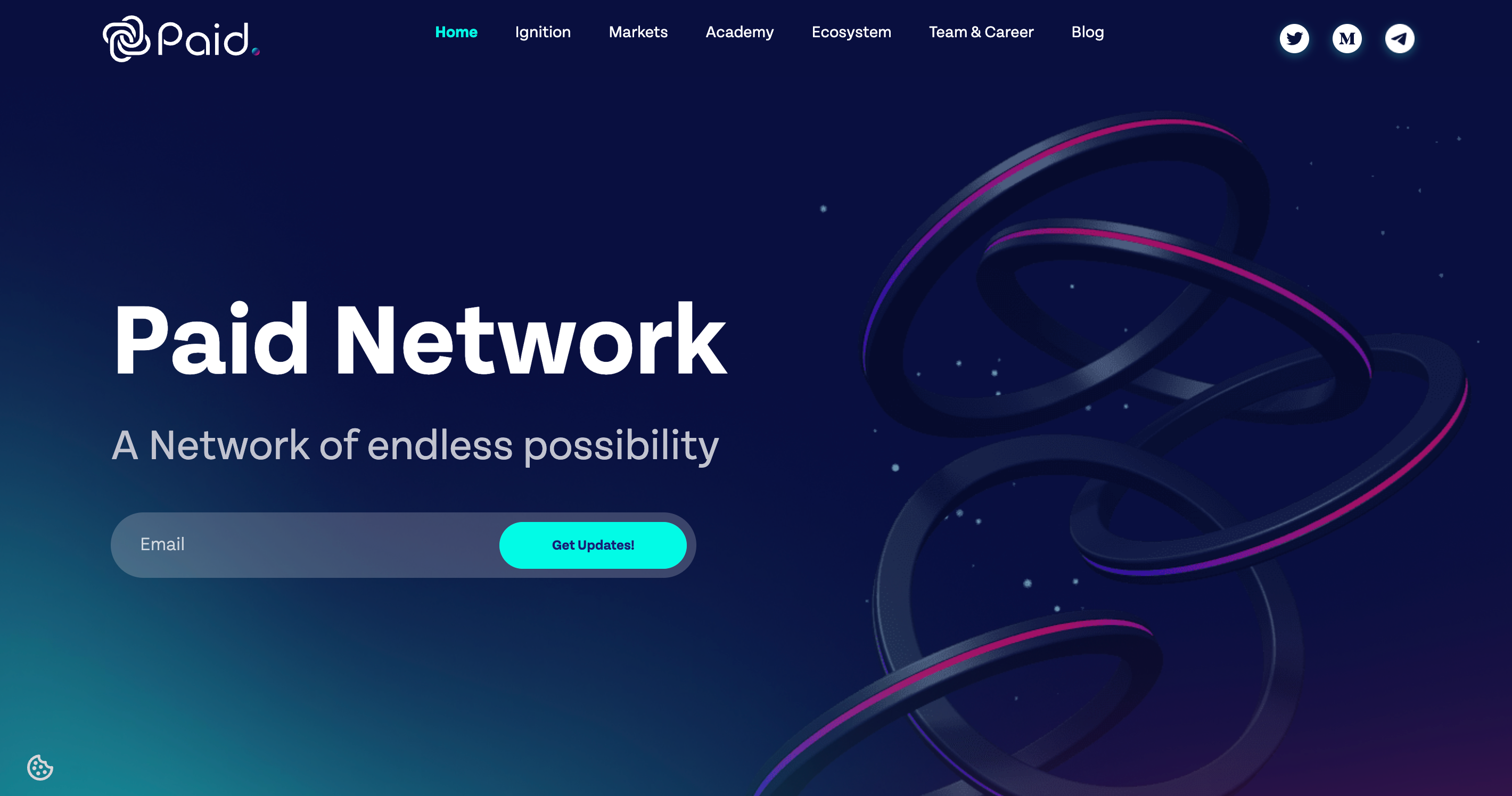 PAID Network has an IDO launchpad platform named "Ignition". Which has been famous since the 2021 crypto boom and has launched hundreds of projects.
The platform's verification protocols and straightforward lottery tiers promise entrepreneurs and investors active participation in the IDO event. Ignition is available on Ethereum, BNB Chain, Solana, and Avalanche blockchains, with more support coming soon. The platform also offers its community fixed swaps, benefiting everyone, along with staking features for its native tokens.
---
Final Words
In conclusion, the above IDO launchpads are excellent options for Web3 projects. Looking to garner initial capital without any hiccups in 2023. Each IDO launchpad is unique in its own way. And it is essential to choose the platform based on one's preferences and business goals.
ICO and IDO have emerged as popular ways of raising capital in crypto. IEO platforms are unique in this respect. Because an IEO platform can provide a secure and reliable platform for investors to purchase new digital currency. Exchanges in crypto run these platforms. Which offer access to a wide range of trading options and large trading volumes.
Retail investors are offered the opportunity to invest in new projects. They believe in, supporting innovative ideas that may not have been able to raise capital through traditional means. These offerings provide project teams with the funding they need to develop and launch their new project.
Despite the risks, ICO and IDO remain popular ways for new projects. It raises capital and for investors to invest in the future of the crypto space.
---